100% of your money helps orphans and vulnerable children.
Every dollar of publicly donated funds is spent directly on aid for the Orphans and Vulnerable Chilren (OVC) we serve in Namibia and Zimbabwe. In 2019, we will be placing a retro-fitted 40′ shipping container school building next to a school in rural Eeshoke village in northern Namibia (4km away from Oshikango), and stocking it with books and supplies. It will serve as a free-access learning center not only for the 350 primary-aged school children at the school, but for the entire surrounding community. In Zimbabwe, we will be shipping a manual, portable borehole drill to dig badly needed water wells in a remote region on the border of Mozambique.
2019 Fundraising Targets
Help us raise funds in providing clean water and supplies to those in need.
Zimbabwe Clean Water Initiative: $10,000
Cost of the drill rig, including drill bits
Transportation costs of getting the rig into the remote area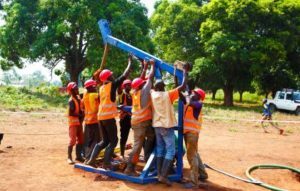 Namibia Initiative: $15,000
Retrofitted container building through Container World
Shipping, placement, electrical hook-ups, painting
Building of book shelves, basic furniture
Transportation of donated supplies to Eeshoke Village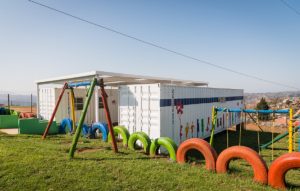 You can donate in many different ways
Large or small, your donations will make a world of a difference.
Donate to an Initiative
Transform an entire community or school with a gift of $10,000 or more.
Honor Someone Special
Honor or remember someone special by making a gift in their name.
Donate to a Campaign
Support one of our many fundraisers raising money for children in need.
Give by Check or Stock
We also accept donations by check or money order.