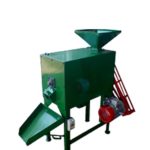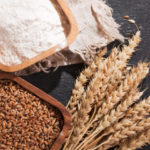 Project #1: Milling in Nyanga
Location: Mountainous rural villages near Nyamaropa in Nyanga region
Project: Establishment of a milling company and purchasing dehuller.
Impact: Many villages in this region are in desperate need of milling service, as the stables of their diets are ground maize, wheat, peanuts and sunflower seeds. The establishment of the company will provide employment for many people, and the revenue from the company will both sustain the operations of the machinery and company, and produce funds which will be used for future sustainable food, water, and healthcare programs serving these villages.
Fundraising Target: $2,500
Project Status: FUNDED. Operational Estimate: 1/1/2020
Project #1: Hostiles for Oshamukweni Combined School
276 Students Ages 5-15
Location: Ohangwena Region – North Central Namibia
Problem: 276 children attend Oshamukweni Combined School, coming mostly from surrounding villages of the San people. This school is the only school to serve these children in these villages for 50 square kilometers. Since children cannot commute to and from school due to the distance between their village and the school, children need to stay on or near school grounds. The school has no hostels for the children, so the children or their parents build shacks for the children to live during the school year. These shacks are made from sticks, scrap metal, or any other material they can find. The children (ages 5-15) cook all of their meals outside in makeshift fire pits. These children help one another cook and clean for each other without regular adult assistance.
Project: Build hostels capable of housing 300 children with beds and solar powered lighting. Build wood-burning bbq area for easy and sanitary food preparation. Build sanitary bush toilet facilities.
Fundraising Target: $100,000
Project Status: Seeking Funding. Target Start Date for Construction: February, 2020. Completion: May 1, 2020.